WY-TO architects SARL
ORDRE S15017 – MAF 259993/B/10
40-42, rue de la Réunion
75020 Paris – FRANCE
+33 (0)9 50 05 11 25
architects@wy-to.com
WY-TO pte. ltd.
UEN: 201017308G
Block 34, Upper Cross Street #04-132
Singapore 050034 – SINGAPORE
+65 6438 4090
contact@wy-to.com
Guided by our philosophy, "Design with A Cause", WY-TO Group goes beyond to create valued experiences through urban landscapes, visual communication, exhibition spaces, cultural curation and heritage conservation.
The fundamental basis to consciously design for The People and The Planet has propelled our full-service endeavours and inspired our Partners all over Europe and Asia. We design, innovate and pioneer solutions with the vision to influence behaviour and build an inclusive atmosphere for a resilient future. It is with this purpose that our Team is committed to advocating for transformative techniques that reduce carbon emissions and fight climate change. Dedicated to our cause, we frequently participate in opportunities on social initiatives and nurture the next generation of empathic designers.
The combined desire for a sustainable world has informed our methodologies and collaborative spirit. Our tailor-fit formulas both meet needs and respect the natural context to promote green energy.
Committed to enriching lives in our interventions, our sights are set to collaborate on mitigating global societal challenges in urbanism.
We believe that only by grounding inventive approaches together with humanity and responsible use of resources can solutions be made relevant in existing context.  
2010

2012

2020

WY-TO GROUP

GREEN

pte. ltd.
WY-TO Singapore founded by Yann Follain.

architects SARL
WY-TO Paris co-founded by Pauline Gaudry.
A DECADE OF WY-TO
10 years of "Design with A Cause"

Formally established in 2021, WY-TO Group, consisting of WY-TO pte. ltd. and WY-TO architects SARL, continues to strive for excellence in the built environment through meaningful interventions.
GREEN
Launched officially in 2022, WY-TO Group aligns all design interventions to the 6 Green Commitments for total built prosperity.
Architectes basés à Paris et à Singapour, Pauline Gaudry et Yann Follain sont les cofondateurs de WY-TO.
L'approche méthodologique de l'agence s'inscrit dans un processus analytique de l'environnement humain, climatique, social et économique. C'est sur cette base que WY-TO s'engage à produire une architecture raisonnée, pérenne et résiliente au sein de laquelle les projets se veulent intemporels. Emprunt du contexte, la réinterprétation des savoirs faires et des pratiques traditionnelles est au cœur de cette démarche.
L'identité multiculturelle de WY-TO insuffle des propositions innovantes dans la requalification des usages : problématique centrale dans une société en perpétuelle évolution. Dans une perspective de durabilité, WY-TO travaille à l'amélioration du bien-être à partir de l'utilisation responsable des ressources, de solutions de recyclage, de ventilation naturelles et de dépollution.
Membre du Conseil international des musées (ICOM), et fort de l'ingénierie culturelle franco-singapourienne, l'agence mène des recherches qui visent à « Réinventer le musée » en alliant tradition et modernité, collections d'art et divertissement.
En 2016, WY-TO est lauréate du prix EUROPE 40 UNDER 40, décerné par le European Centre for Architecture Art Design and Urban Studies et le Chicago Athenaeum Museum of Architecture and Design. Le prix récompense les 40 architectes de moins de 40 ans les plus prometteurs en Europe. WY-TO a également reçu le prix Future-Maker lors de la Conférence Mondiale d'Innovation à Pékin et la mention d'honneur au Concours International de design Red Dot en 2016.
WY-TO is a multidisciplinary design studio based in Paris and Singapore with a decade of built environment experience that focuses on holistic society improvements through purposefully planned spaces and everyday interactions.
First founded in Singapore by Managing Director and Head of Design, Yann Follain in 2010, WY-TO has since grown its multifaceted studio to Paris with Co-founder and Paris's Director, Pauline Gaudry in 2012. Our diverse portfolio is enriched with each country's heritage that has shaped and synthesised our design approaches in various creative fields. Supporting this is the fundamental belief that Design must serve a cause.
Through well-tailored environments, we achieve and set better living quality standards in metropolitan and rural projects.
Inspired by each studio's exchanges, day-to-day encounters, and the ever-evolving landscape, we constantly refine our creative, practical, and ethical design ideologies. Our intuitive concepts with distinct human-centric themes seek to educate and unify everyday interactions, regardless of background, religion, gender or age group.
Grounded by research-proven methods, WY-TO continuously goes beyond and harmonises form, function, and design.
We believe that empathetic, and honest long-lasting design solutions are possible without undermining relevant needs in large cityscapes and other less urbanised contexts.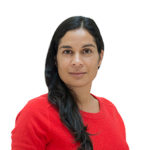 PAULINE GAUDRY
Cofondateur-Directrice 
Pauline Gaudry est cofondatrice de WY-TO Paris avec Yann Follain, fondateur de WY-TO Singapour. Elle est également cofondatrice de la société d'écotourisme Pobu Sustainable Holiday Houses, à Goa, en Inde. Avec Yann, elle est nommée Lauréate de la session 2016 de Europe 40 Under 40 parmi les jeunes architectes et designers européens les plus émergents d'Europe par le Centre Européen d'Architecture, de Design et d'Urbanisme et par le Chicago Athenaeum: Musée d'Architecture et de Design.
Son expérience professionnelle est multiple, débutant tout d'abord à Goa où elle initie ses premiers projets et recherches en architecture tropicale, notamment au sein de l'agence Architecture Autonomous dirigée par Gérard da Cunha, puis en France, où elle exerce chez Beguin & Macchini puis Dubus_Richez (maintenant Richez_Associes), et enfin en tant que chef de projet chez Daquin-Ferrière.
Ses compétences en architecture durable vont au-delà de la conception et s'axent sur l'innovation et la recherche, notamment avec le développement d'audits techniques qui mettent en lumière des solutions environnementales pérennes et adaptées à divers environnements architecturaux et urbains.
A l'occasion de visites architecturales & portes ouvertes, elle instaure un dialogue avec le public.  Elle anime aussi des ateliers qui sensibilisent les plus jeunes à l'architecture.
Elle est diplômée de l'École Nationale Supérieure d'Architecture de Paris-Belleville en 2005.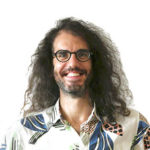 YANN FOLLAIN
Managing Director-Head of Design
Yann Follain is the founder of WY-TO Singapore and co-founder of WY-TO architects in Paris. He was named, together with Pauline Gaudry, co-founder of WY-TO architects in Paris, one of Europe's most important and emerging young architects and designers in Europe 40 Under 40 for 2016 by The European Centre for Architecture Art Design and Urban Studies and The Chicago Athenaeum: Museum of Architecture and Design.
He has built a rich multicultural experience from his formative years in Indonesia, France, and Singapore. Embracing multidisciplinary approaches to grow WY-TO Singapore has established Yann's diverse expertise in sustainable design through community programming, cultural curation and experiential exhibitions. Together with his team, WY-TO received the Future-Maker award at the Beijing Global Innovation Conference and an Honourable Mention at the international Red Dot Design Competition in 2016.
He is a frequent speaker on tropical sustainability and museum curation in the region and has been appointed Festival Director of Archifest 2018 (Singapore Architecture Festival). Yann is also an Associate Member of the Singapore Institute of Architects since 2013 and served as a member of the Advisory & Commissioning Panel for the Public Art Trust within the National Arts Council Singapore from 2015 to 2017. He is the current Co-chair of the Society for Experiential Graphic Design (SEGD), one of the 5 curators of "Art in Transit" by Land Transport Authority (LTA) for the new Mass Rapid Transit (MRT) lines, as well as a member of the International Council of Museums (ICOM) since 2017.
He received his Master of Architecture degree from one of France's leading institutions, the National Architecture School of Higher Education of Paris-Belleville in 2005.
---
2019
INDE.Awards
The Studio Finalist
2016
Europe 40 under 40
Europe's Emerging Young Architects and Designers

Red Dot Award: Design Concept
Honourable Mention
Living Shelter
Future-Maker Award
Elite group of innovators
We are currently looking for new talents and look forward to finding new colleagues for our Singapore office.
01- INTERNSHIP ARCHITECTURAL DESIGNER | WY-TO SINGAPORE / PARIS
We are currently looking to fill an Internship position for an Architectural Designer in our Singapore and Paris office. Only applicants who are available for a minimum of 4 to 6 continuous months will be considered.
Requirements:
Currently studying Architecture (at least in 3rd year of studies) detaining a training agreement, other relevant courses or fresh graduates with an Architecture degree
Fluency in written and spoken English, other language skills is a plus
Combine strong aesthetic design sensitivity and an outgoing, proactive and positive attitude
Thrive in a dynamic and fast-paced environment and are a good team player
You're able to manage time and tasks efficiently and show initiatives on everyday tasks
Skilled in AutoCAD, Sketchup and Adobe CS; Revit and Rhino knowledge is an asset
Candidates authorized or with the possibility to acquire authorization to work in Singapore are preferred
For application, kindly send a portfolio and CV preferably in PDF format not larger than 5mb at admin@wy-to.com
HOW TO APPLY:
If you would like to apply for a position, please forward your demand to admin@wy-to.com
For all applications, please send a portfolio (max 10 A4 pages, not larger than 5mb) including a CV with cover letter and representative samples of your work.
All requests addressed to the wrong email address or without portfolio will not be taken into consideration.
Empty section. Edit page to add content here.
ALUMNI
Arthur ADAM . Sophia AMROUCHE . Jimson ANDAL . Lucas ANDRE . Jaminah ARRIZZA . Maisarah ASIN . Floriane BATAILLARD . Isabel BAUTISTA . Manon BELLANGER . Jonathan BENI-LOCCO . Kilian BERNO . Mathilde BLUM . Kelly BOGAERT . Alexis BOUCHER . Ilham BOUMANKHAR . François BOUVET . Wenrong CAI . Estrella CASTIEL-MARTY . Camille CHALVERAT . Dan CHAN . Dionysia CHASAPI . Max CHEN . Shao Wei CHENG . Feranda CHUA . Pamela CHUA . Tiphaine LE COLLETER . Heloise COLSON . Kamaljit DHIMAN . Jamie DING . Bryce DONATO-EDWARDS . Leonore DOR . Tanguy DOUART . Florent DUBOIS . Anaelle DUMONTHIER . Houda EL MAWAS . Chen Wei ER . Simone ESPOSITO . Leslie FAISAN . David FALLOURD . Claire FLEETWOOD . Auriane FLOQUET. Yann FOLLAIN . Laëtitia FRANCHI . Pauline GAHWILER . Tiziana GAIANI . Lavainya GANAPATHY . Pauline GAUDRY . Philippine GILBERT DE VAUTILBAULT . Shao Wei GOI . Michelle GOUW . Sophie GRUAU . Suja HAN . Trina HO . Chihchen HUANG . Daud ISHAK . Imran ISMAIL . Adam JACK . Ruzaini JAFFAR . Domitille JALLARD . Johaqqis JOHARI . Deesha KADAM . Naufal KAMAL . Ali KAZEMI . Huda KHALIDAH . Shreya KHANDELWAL . Sarah KIM . Tovya KOH . Evangel KONG . Fang Yun KOH . Kieran KOH . Yi Heng KUAN . Ezri KWEK . Juliette LAFRASSE . Alex LAM . Ashley LAM .  Coralie LE THIESSE . Emillia LEE . Gilbert LEE . Sarah LEE . Ze Ming LEE . Sophie LEQUETTE . Sophie LIBERATORE . Charlotte LIM . Lester LIM . Nick LUA . Jonathan LEONG . Sharmaine LOH . Hélène MANY . Ai Lin MAO . Elise MARTINOT . Hannes MICHEL . Judith MIZUTANI . Mylène MOYSAN . Amirul NAZREE . Ignatius NG . Samantha NG . Si Jia NG . Xing Ling NG . Catherine NG . Kai Li NGIAM . Marie OEI . Aaron ONG . Angeline ONG . Benjamin ONG . Lennard ONG . Elodie PALASSE-LEROUX . Anaïs PARCHETA . Lucille PEYSSARD . Eliott PETIT . Antoine PIQUEMAL . Jonathan POH . Florelle PREVOT . Nicolas PROSI . Yushini QISTINA . Alvin QUEK . Manon RENAULT . Coralie ROBERT . Roxane ROCH . Aditya ROSLI . Keilyn RYO . Lea SAMSON . Liana SARWO . Vedika SAXENA . Karthik SHANBHOGUE . Leila SHIRAZI . Chelsea SIA . Gordon SUN . Suthata SUTHMAHATAYANGKUN . Michel SIM . Audrey TAN . Yen Kuang TAN .  Clare TAN . Matthew TAN . Sharon TAN . Yi Ann TAN . Yu Jie TAN . Zenon TAN . Yu Jie TAY . Yun Jun TAY . Crystal TEO . Rachel TEO. Rachel TESTARD . Jiayu TJONG . Jeraldine TOH . Min Jay TOO . Florencia WIBISONO . Cindy WITONO .  Ruth WONG . Wen YAP . Kevin YEO . Khystelle YEO . Natasha YEO . Raynard YU .  Adam YOON .